Successful Women in Technology
Can women or not, really, have a classy career in the field of technology? Maybe this question is still haunting our heroes who want a career in this field. Moreover, this sector is still dominated by men, which makes women hesitant to enter the technology sector.
In fact, many women have carved their names in the technology field. They bring innovative thinking and produce various breakthroughs in their careers. In fact, some of them have gone on to become one of the most influential people in the world. Here are some women who are successful in technology.
1. Whitney Wolfe Herd.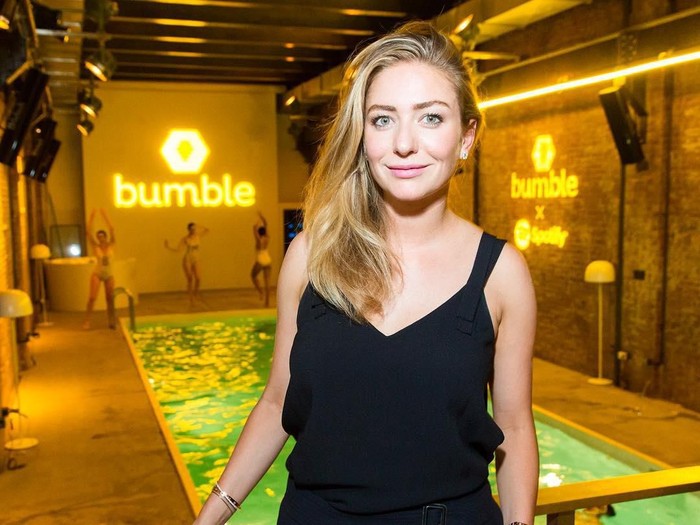 Who likes to play Bumble? It turns out that this is the person who became the Founder and Chief Executive Officer (CEO) of Bumble. Prior to creating Bumble, Whitney was the co-founder of another dating app, Tinder. However, he left because of the sexual harassment case he experienced. After leaving Tinder in 2014, Whitney created a female-focused dating app, Bumble.
Slowly, Whitney's efforts at Bumble were recognized by the public. TIME Magazine named Whitney one of the most influential people of 2018 for her commitments and actions that men refuse to silence. In 2021. Whitney becomes the youngest female CEO to take her company, Bumble, to an IPO.
2. Susan Wojcicki.
Before Larry Page and Sergey Brin had an office, they rented a garage as their office. The garage belongs to Susan Wojcicki, who is currently the CEO of YouTube. The woman who calls herself Google's 'mother' is indeed a person who has contributed to the largest search engine company in the world. Susan is a key figure who co-developed AdSense and Google Books. His career at Google shot up to the position of senior vice president in advertising and commerce. In 2006, Susan advised Google to acquire YouTube and Google eventually acquired it. YouTube is one of the backbones of Google's revenue.
In 2014, he was named the CEO of YouTube. Susan also continues to develop YouTube to have services such as YouTube TV, YouTube Music, and YouTube Premium. This is what makes Susan one of the most influential people in the world of technology.
3. Anne Wojcicki.
While Susan has had success on YouTube, her sister, Anne Wojcicki, has also had success in the technology industry, specifically in biotechnology. Anne is the founder of 23andMe, a biotechnology company that provides the public with access to genetic information.
It was originally created because Anne felt that the health system was monetizing disease instead of promoting prevention when she invested in the healthcare sector on Wall Street. Hence, in 2006, Anne founded the company 23andMe.
23andMe is the only genetic testing company to be licensed by the United States Food and Drug Federation (FDA). In 2020, she is listed as one of the 100 strongest women in the world. Previously, in 2013, he was Fast Company's Most Online CEO.
4. Gwynne Shotwell.
SpaceX created by Elon Musk who has a mission to create a colony on Mars is led by a woman whose name is Gwynne Shotwell. Gwynne is the President and Chief Operating Officer (COO) of SpaceX.
From her career, Gwynne has had a lot of contact with space technology. Prior to joining SpaceX, he was the director of the space systems division of a company called Microcosm, Inc. Gwynne then entered SpaceX in 2002. His career shot up and became President of SpaceX after successfully winning a contract with NASA in 2008 and saving SpaceX from debt bondage. In 2020, he was included in TIME magazine's list of the most influential people.
5. Sheryl Sandberg.
Prior to moving to Meta, Sherryl was at Google and was Vice President of online sales and global operations. He was responsible for developing AdWords and AdSense, which made Google a profitable company. He worked at Google until 2008 and after that, he moved to Meta and became its COO
Since serving as COO at Meta from 2008, he has developed various advertising strategies that increase Meta's revenue. In addition to being a successful COO, she has also written a book called Lean In in 2013. Sherryl is also a vocal figure who voices women to have ambitions and good careers, even though they are already mothers. In 2013, he was listed by TIME magazine as the most influential person in the world.